Obituary : Dugald Campbell Hagadone
D.C. Hagadone of Poplar Dies
Wolf Point, Dec. 17th, 1961
Dugald C. Hagadone, 78, of Poplar died Sunday at Trinity Hospital in Wolf Point, MT. Mr. Hagadone was born Dec. 4, 1883, at Lexington, Neb., and moved to Melrose, Wis., with his parents, Mr. and Mrs. George Hagadone, in 1901. On April 5, 1905, he married Mary Salmonsen. They moved to Culbertson in 1912 where they homesteaded. They moved to a farm near Poplar in 1933. Survivors include his widow; six sons, Thorvald, William, Dugald, and

(Private)

all of Poplar, Myron of Page, Ariz., Lawrence of South Gate, Calif., one daughter,

(Private)

of Poplar; a brother George of Sandpoint, Idaho; two sisters, Mrs. Myrtle Kull of Los Angeles and Mrs. Ida Sterios of Fresno, Calif; 36 grandchildren and 37 great-grandchildren. Funeral services will be Thursday, December 21, 1961 at 2 P.M. at St. John's Lutheran Church of Poplar. Burial will be in Greenwood Cemetery at Wolf Point with Clayton Funeral Home in charge. The Rev. Donald Hippe will officiate.
Newspaper :

(Unknown)

Date : 1961
---
[Meet the Family!] [Obituaries]
---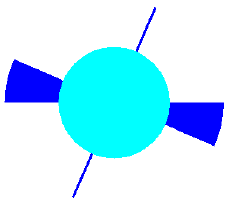 Copyright © 1995-2003 by David Harper and Lynne Marie Stockman
All Rights Reserved
Designed and maintained by Obliquity
Last modified on 1 January 2003
http://www.obliquity.com/family/obituary/hagadone14.html