Obituary : Evaleene Ophelia Hagadone
Piper City
Mrs. W.J. Henry, 75, died at 6:30 p.m. Monday at Fairbury hospital of an artery blood clot and gangrene. Evelyn Hagadone was born Nov. 28, 1857, in New York state. In 1874 she was married to Mr. Henry, who died March 25, 1911. She has been residing at the home of her daughter, Mrs. John Berlette, Roberts, for 15 years. Surviving are six daughters, Mrs. Charles Lovelock of Fairbury, Mrs. George Moulds of Waverly, Iowa, Mrs. C. G. Van Buskirk of Payette, Idaho, Mrs. G. A. Spaulding of Buffalo, New York, Mrs. John Berlett and Mrs. George Berlett of Roberts; four sons, A.R. and L.F. of Slater, MO, Sergt. L.W. Henry of Hawaii and W.M. of Saunemin; one sister, Mrs. J. Mutchie of Lexington, Neb. and three brothers, Pete and Cy Hagadone of Lexington, Neb. and Thomas of Montana. The funeral will be held at the John Berlett home, Roberts, at [] a.m. Wednesday, with the Rev. S.A. Johnson officiated. Burial will be in Pontiac cemetery.
Newspaper :

(Unknown)

Date : 1933
Mrs. E.O. Henry Answers Summons
Mrs. E.O. Henry passed away at the Fairbury hospital Monday evening, April 3, 1933. Mrs. Henry's illness has been of several weeks duration, an arterial blood clot developing gangrene and for which a little over a week ago she submitted to amputation of one of her limbs. Funeral services were held Wednesday afternoon from the J.A. Berlett house southwest of Piper City, conducted by the Rev. S.A. Johnson. Burial was made in Pontiac cemetery at Pontiac, Illinois. Evelene Ophelia Hagadone, the daughter of Mary Elizabeth Powell and George Hagadone, was born in Schoharie county, New York, on Nov. 28, 1857. In the spring of 1860 she moved with her parents to Marshall county, Illinois, and in April of the same year the mother died, leaving the father and six small children. In 1873 the family moved to a farm near Chenoa where the following year she was united in marriage with W.J. Henry. Twelve children were born to this union, two of whom, Everett and Thomas, have preceded her in death. Mr. and Mrs. Henry later moved to Pontiac, where they continued their residence until the death of the husband and father, on March 25, 1911, since which time Mrs. Henry has made her home with L.W. Henry, of Hawaii; Mrs. J. A. Berlett. During the residence in Pontiac Mrs. Henry became a member of the Christian church where she continued her membership until her death. Mrs. Henry leaves to mourn her passing the following children: Margaret Lovelock, of Fairbury, Illinois; Mrs. George Moulds, of Waverly, Iowa; A.R. Henry and L.F. Henry, of Slater, Missouri; Mrs. C.G. Van Buskirk, of Payette, Idaho; W.M. Henry, of Saunemin, Illinois; Sgt. L.W. Henry, of Hawaii; Mrs. J.A. Berlett and Mrs. G.F. Berlett, of Roberts, Illinois, and Mrs. G.A. Spaulding, of Buffalo, New York. Also 23 grandchildren, and four great grandchildren. A sister, Mrs. Juliette Mutchie, and two brothers, Cy and Pete Hagadone, of Lexington, Nebraska, and a brother, Tom, residing in Sparta, Wisconsin. Also four half sisters and three half brothers with a host of friends.
Newspaper :

(Unknown)

Date : 1933
---
[Meet the Family!] [Obituaries]
---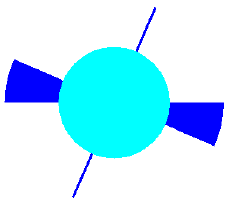 Copyright © 1995-2003 by David Harper and Lynne Marie Stockman
All Rights Reserved
Designed and maintained by Obliquity
Last modified on 1 January 2003
http://www.obliquity.com/family/obituary/hagadone08.html