Obituary : Clayton Stanley Hagadone
Clayton Hagadone Killed By Sand Slide
Had Just Been Employed This Morning to Pick Out Gravel for Paving of Lake Street
Clayton Hagadone, about 17, was killed some time late this afternoon by a gravel slide that completely buried him in an avalanche of the fine gravel. Hagadone had started to work for Arnett this morning, picking out the gravel from the gravel bank and then helping load it on trucks. A truck coming for gravel about 6:30, the driver noticed his coat lying in a pit and saw there had been a slide. Sheriff Henry Traue was notified and immediately sent out his deputies and about 20 men to assist in digging him out, not being certain he was under the slide. The pulmotor was also sent along but when Hagadone was found he was in a upright position with his head slightly bowed. The pulmotor was used but to no avail as he had been dead too long. The gravel pit is just a few hundred feet east of the place on the Granite highway where Jacobson and Selle were injured in an automobile accident Saturday night. Hagadone's parents, Mr. and Mrs. Geo. Hagadone, live on St. Clair Street and Clayton attended school here, graduating from the eighth grade, since which time he has been working at various places. He took the job picking the gravel this morning and would have finished the work before the week was out.
Newspaper : North Idaho News (Sandpoint, Idaho)
Date : 28 October 1930
Funeral Rites Here Friday
Clayton Hagadone Laid to Rest in Family Plot Beside Body of His Grandmother
Funeral services for Clayton Hagadone, 18, were held yesterday from the Moon Mortuary, the body being interred beside the body of his grandmother in the family plot. The funeral was one of the largest held in Sandpoint for some time, filling the chapel. Many beautiful floral tributes were sent in. Clayton Hagadone was born in Culbertson, Mont., October 13, 1912, and moved with his parents to Sandpoint in May, 1919, where he entered the city schools, completing the second year of high school. He stopped school a year ago to work for the Sandpoint Paint and Oil Company. During the past summer he worked with his father on contract work in the woods. Clayton was one of the first carriers of the Daily Bulletin when it started here a few years back. He was also the first carrier on the Panidan. Clayton is survived by his parents, Mr. and Mrs. George Hagadone, and by three brothers, Wilbur, Johnnie and Wayne, two sisters, Mrs. Hobart Culley and Ada Hagadone. Miss Hagadone attended the funeral from Lewiston where she is attending normal.
Card of Thanks
We wish to express our thanks and appreciation for the kindness shown us during our bereavement of our son and brother. We also wish to take this means of expressing our thanks for the many floral offerings.
Mr. and Mrs. George Hagadone and family - Mrs. and Mrs. Hobart Culley
Newspaper : Daily Bulletin (Sandpoint, Idaho)
Date : 1 November 1930
---
[Meet the Family!] [Obituaries]
---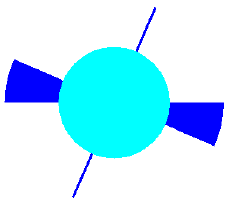 Copyright © 1995-2003 by David Harper and Lynne Marie Stockman
All Rights Reserved
Designed and maintained by Obliquity
Last modified on 1 January 2003
http://www.obliquity.com/family/obituary/hagadone05.html