Obituary : Linda Augusta Hagadone
Linda A. Culley
Linda A. Culley, 87, passed away in Sandpoint on May 11, 1995. Funeral services will be at 11 a.m. Tuessday, May 16, at Coffelt's Moon Chapel in Sandpoint. Pastor Tony Nelson of First Christian Church will officiate with interment to be at Pinecrest Memorial Park. Friends may call at the funeral home on Monday from 1-5 p.m. Memorials may be made to the First Christian Church in Sandpoint. Linda was born in Melrose, Wis., on August 7, 1907, the daughter of George and Lula Hagadone. She moved to Culbertson, Mont., in 1909 and then to Sandpoint in 1919. She married Hobart H. Culley on June 1, 1924 in Sandpoint and the family lived on West Pine Street. She was a member of the First Christian Church. When her three older children were young, Linda was active in the Methodist Church Sunday School. She later became a member of the First Christian Church. She was an outstanding cook and gardener. The things most important to her were her Christian faith and her love for her family. She will be remembered as a happy positive type of person who sang while she worked, and for her beautiful smile. She is survived by

(Private)

; 16 grandchildren; 26 great-grandchildren; a brother and sister-in-law, Wayne and Helen Hagadone of Sandpoint; two sisters-in-law,

(Private)

of Sandpoint and Cloah Culley of Yakima, Wash. She was preceded in death by her parents; an infant son; her husband Hobart in 1968; a daughter, Joy; four brothers and a sister.
Newspaper : Bonner County Daily Bee (Sandpoint, Idaho)
Date : 13 May 1995
---
[Meet the Family!] [Obituaries]
---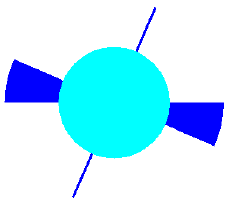 Copyright © 1995-2003 by David Harper and Lynne Marie Stockman
All Rights Reserved
Designed and maintained by Obliquity
Last modified on 1 January 2003
http://www.obliquity.com/family/obituary/hagadone04.html