Obituary : Lorin Anthony Greenfield
Lorin A. Greenfield, 90, passed away on Friday, Jan. 7, 2000 in Sandpoint, Idaho. Funeral services will be held at 2 p.m., Thursday, Jan. 13, 2000 at the Sandpoint Christian Center with the Rev. David Nelson officiating. Interment will be at Pinecrest Memorial Park. Lorin was born on June 6, 1909 in Mercer, N.D., the son of Anthony and Caroline Greenfield. He moved from North Dakota to the Sandpoint area in 1918 where he attended Bonner County Schools. Lorin married Ruby Stellpflue on Nov. 24, 1928 in Sandpoint. In 1932 Lorin and Ruby moved to Seattle, Wash., where he worked in the woods and coal mines. Lorin has also worked for Pacific Car and Foundry in Renton, Wash., retiring in 1972. He moved to Sagle, Idaho in 1973 where he enjoyed fishing, hunting and cutting firewood. Lorin was a member of the Sandpoint Christian Center. He is survived by three children,

(Private)

,

(Private)

,

(Private)

; seven grandchildren; 13 great-grandchildren; three great-great-grandchildren; two sisters,

(Private)

,

(Private)

; numerous nieces and nephews. Lorin was preceded in death by his wife Ruby, son Stanley, his parents, two sisters, Cecilia and Caroline, a brother Bill, and a grandson, Chuck Hamlin.
Newspaper : Bonner County Daily Bee (Sandpoint, Idaho)
Date : 11 January 2000
---
[Meet the Family!] [Obituaries]
---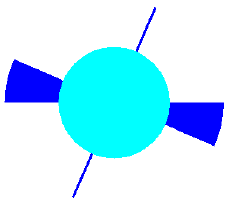 Copyright © 1995-2003 by David Harper and Lynne Marie Stockman
All Rights Reserved
Designed and maintained by Obliquity
Last modified on 1 January 2003
http://www.obliquity.com/family/obituary/greenfield01.html