Obituary : Hobart Henry Culley
Funeral services will be held at 2 p.m. today, August 28, at Moon Chapel, for Hobart Henry Culley, 68, who died August 26 at Sandpoint Manor. The Rev. Charles Wigton, First Christian Church, will officiate. Interment will follow in Pinecrest Cemetery with members of the Eagles conducting graveside rites. Culley was born on October 9, 1899 in Indiana. He came to the Sandpoint area in 1922 from Ulm, Sheridan County, Wyoming. He and Linda Hagadone were married on June 1, 1924. Culley was a member of the Methodist Church and the Eagles. Survivors include his wife, Linda, at their home;

(Private)

, Mrs. Joy Sinzdak,

(Private)

,

(Private)

, and

(Private)

; a brother, Robert Culley, Yakima, and 12 grandchildren.
Newspaper : Sandpoint Daily Bee (Sandpoint, Idaho)
Date : August 1968
---
[Meet the Family!] [Obituaries]
---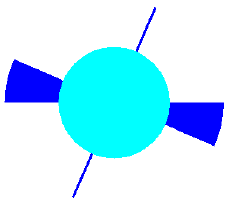 Copyright © 1995-2003 by David Harper and Lynne Marie Stockman
All Rights Reserved
Designed and maintained by Obliquity
Last modified on 1 January 2003
http://www.obliquity.com/family/obituary/culley01.html