Obituary : William Henry Conrad
William H. Conrad, 92, Galesville, died Wednesday, Nov. 15, in Marinuka Manor, Galesville. He was born Sept. 26, 1886, in the town of Gale to Frank and Mina Conrad. He married Julia Ravnum on Dec. 18, 1908, and they farmed in the Galesville area until retirement. Survivors are three sons, Harvey of LaCrosse, Francis of Withee, and

(Private)

; three daughters,

(Private)

,

(Private)

, and

(Private)

; 26 grandchildren; and 33 great-grandchildren. He was preceded in death by his wife, in 1949, and by a daughter. Services will be Friday at 2 p.m. in Burr Oak Lutheran Church, with the Rev. Marcus Albrecht officiating. Burial will be in Glasgow Cemetery in the town of Gale. Friends may call at the Smith Mortuary, Galesville, Thursday from 7 to 9 p.m., and at the church Friday from 12:30 p.m. until the services.
Newspaper :

(Unknown)

(Galesville, Wisconsin)
Date : November 1978
---
[Meet the Family!] [Obituaries]
---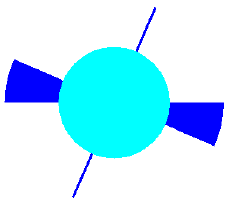 Copyright © 1995-2003 by David Harper and Lynne Marie Stockman
All Rights Reserved
Designed and maintained by Obliquity
Last modified on 1 January 2003
http://www.obliquity.com/family/obituary/conrad05.html