Obituary : Arthur Joseph Chubb
A. J. Chubb
A. J. Chubb, 70, a resident of Sandpoint for the past seven years, died early Saturday morning after a few hours' illness of a heart attack suffered the night before. He was born at Montpelier, Vt., Sept. 10, 1861, and for many years was a resident of Wisconsin, coming here about seven years ago. He is survived by seven sons: C. E. Chubb, River Falls, Wis.; Richard and Myron, Cumberland, Wis.; William, Arthur, Edson and George of Sandpoint; four daughters: Mrs. F. B. Evans, Sandpoint; Mrs. H. A. Young, Spooner, Wis.; Mrs. Alex Stockman, Kootenai; Miss Margaret Chubb, Spooner, Wis.; two sisters: Miss Minnie of Sandpoint and Mrs. J. A. Adams of Peotone, Ill. The funeral was held Sunday from the Moon mortuary, Rev. William Westwood and Rev. A. F. White officiating. Four sons, a son-in-law and a grandson acted as pallbearers. Interment was in Pinecrest Cemetery.
Newspaper :

(Unknown)

(Bonner County, Idaho)
Date : 1931
Former City Clerk Called
A. J. Chubb Succumbs to Heart Attack at Sand Point
Arthur J. Chubb, for many years a resident of Cumberland, died very suddenly at Sand Point, Idaho, on Sept. 25, from a heart attack. He was laid to rest at Sand Point beside his wife, who preceded him in death about two years ago. Mr. Chubb, son of Harrison Colby and Maria E. Scott Chubb, was born in Vermont on Sept. 10, 1861. His great-grandfather was a soldier in the Revolutionary war. His parents came to Chippewa county in 1863 and settled in the country about Codott and Boyd. His father built a sawmill and later a flouring mill, and in about 1889 started a milling business at Boyd. The deceased was educated as a woodsman and lumber cruiser at which he became very proficient. Like his father, Mr. Chubb was a democrat and took much interest in politics. He served as treasurer of Chippewa county and as a delegate to the democratic national convention at Chicago in 1896, where W. J. Bryan made his celebrated crown of thorns and cross of gold speech. He came to Cumberland in 1899 to take charge of the stave business of Smith & Johnson. He was then a widower with one daughter, Clara, now Mrs. Frank Evans of Sand Point. About three years later he married Mrs. Josephine Hollister Bonett. To this union three daughters and six sons were born, Catherine, now Mrs. Harry Young, and Margaret of Spooner, Lottie, now Mrs. Alex Stockman of Kootenai, Idaho, William, Arthur, Edson and George of Sand Point, and Myron and Richard who make their home here. He is also survived by a step son, Clarence E. Chubb, of River Falls, and a sister, Miss Minnie Chubb, of Sand Point. Mr. Chubb was active in the [illegible] business here for several years and also served as city clerk of Cumberland for a number of years. In 1924 the family moved to Sand Point, where Mr. Chubb has since been employed as timber estimator and lumber grader. The past season he has been chief lumber grader for the Brown Lumber Co. at Naples, Idaho. Wherever Mr. Chubb lived he made a host of friends who are saddened at the news that he is no more.
Newspaper :

(Unknown)

(Cumberland, Wisconsin)
Date : 1931
---
[Meet the Family!] [Obituaries]
---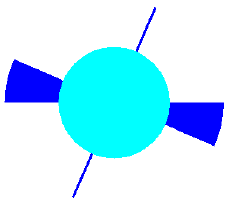 Copyright © 1995-2003 by David Harper and Lynne Marie Stockman
All Rights Reserved
Designed and maintained by Obliquity
Last modified on 1 January 2003
http://www.obliquity.com/family/obituary/chubb02.html