Obituary : Harvey Lynne Bunn
Harvey L. Bunn
A funeral will be at 1 p.m. Monday, March 8, 1999, in Young's Funeral Home in Tigard for Harvey L. Bunn, who died March 3 at age 75. Mr. Bunn was born June 10, 1923 in Toledo. He was raised in Longview, Wash., and graduated from Longview High School. He served in the U.S. Army Air Forces during World War II. He lived most of his life in the Portland area. He began his golf career as a caddy at Longview Country Club and was head golf pro at Bend Country Club, Juniper Golf Course, Forest Hills Golf Course, Kelso Elks Golf Course and at Summerfield Country Club until retiring. He was a member of Beaverton First Church of Christ Scientist. He married

(Private)

in 1948. Survivors include

(Private)

. Interment will be in Sunset Hills Memorial Gardens. The family suggests remembrances to the church.
Newspaper : Sunday Oregonian
Date : 7 March 1999
---
[Meet the Family!] [Obituaries]
---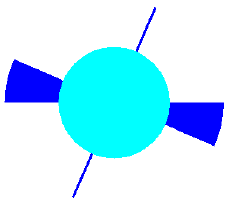 Copyright © 1995-2003 by David Harper and Lynne Marie Stockman
All Rights Reserved
Designed and maintained by Obliquity
Last modified on 1 January 2003
http://www.obliquity.com/family/obituary/bunn02.html