Abbreviations : Scotland
Counties in the United Kingdom were reorganised in April 1974 (October 1973 in Northern Ireland and May 1975 in Scotland), resulting in the disappearance of many traditional county names and the changing of administrative boundaries. As a result, some parish records may not be kept at the County Record Office of their original county.

For example, the parish records for Garsdale and Dentdale are kept in the Cumbria County Record Office even though Garsdale and Dentdale were in the county of Yorkshire until 1974. Cumbria itself is a new county, formed from Westmorland, Cumberland and parts of Lancashire and Yorkshire.
ABD

Aberdeenshire

ANS

Angus or Forfarshire

ARL

Argyllshire

AYR

Ayrshire

BAN

Banffshire

BEW

Berwickshire

BOR

Borders

BUT

Bute

CAI

Caithness

CEN

Central

CLK

Clackmannanshire

DFS

Dumfries-shire

DGY

Dumfries and Galloway

DNB

Dunbartonshire

ELN

East Lothian

FIF

Fife

GRA

Grampian

HLD

Highland

INV

Inverness-shire

KCD

Kincardineshire

KKD

Kirkcudbrightshire

KRS

Kinross-shire

LKS

Lanarkshire

LTN

Lothian

MLN

Midlothian

MOR

Morayshire

NAI

Nairn

OKI

Orkney

PEE

Peebles-shire

PER

Perth

RFW

Renfrewshire

ROC

Ross and Cromarty

ROX

Roxburghshire

SEL

Selkirkshire

SHI

Shetland or Zetland

STD

Strathclyde

STI

Stirlingshire

SUT

Sutherland

TAY

Tayside

WIG

Wigtownshire

WIS

Western Isles

WLN

West Lothian
---
[Meet the Family!] [Abbreviations]
---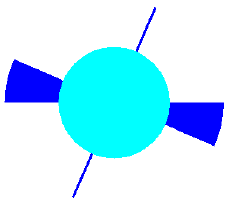 Copyright © 1995-2003 by David Harper and Lynne Marie Stockman
All Rights Reserved
Designed and maintained by Obliquity
Last modified on 1 January 2003
http://www.obliquity.com/family/misc/abbrev/abbrev06.html