Abbreviations : Ireland
Ireland was partitioned in 1921. At that time, 26 counties formed Eire or the Republic of Ireland, and the remaining 6 counties remained in the United Kingdom as Northern Ireland.

Counties in the United Kingdom were reorganised in April 1974 (October 1973 in Northern Ireland and May 1975 in Scotland), resulting in the disappearance of many traditional county names and the changing of administrative boundaries. As a result, some parish records may not be kept at the County Record Office of their original county.

For example, the parish records for Garsdale and Dentdale are kept in the Cumbria County Record Office even though Garsdale and Dentdale were in the county of Yorkshire until 1974. Cumbria itself is a new county, formed from Westmorland, Cumberland and parts of Lancashire and Yorkshire.

* The six counties of Northern Ireland were superseded by 26 local government districts in 1973 although the county names are still widely used.
ANT *

Antrim

ARM *

Armagh

CAR

Carlow

CAV

Cavan

CLA

Clare

COR

Cork

DON

Donegal

DOW *

Down

DUB

Dublin

FER *

Fermanagh

GAL

Galway

KER

Kerry

KID

Kildare

KIK

Kilkenny

LDY *

Londonderry or Derry

LET

Leitrim

LEX

Laois or Laoighis or Leix (Queen's County before 1921)

LIM

Limerick

LOG

Longford

LOU

Louth

MAY

Mayo

MEA

Meath or Navan

MOV

Monaghan

OFF

Offaly (King's County before 1921)

ROS

Roscommon

SLI

Sligo

TIP

Tipperary

TYR *

Tyrone

WAT

Waterford

WEM

Westmeath

WEX

Wexford

WIC

Wicklow
---
[Meet the Family!] [Abbreviations]
---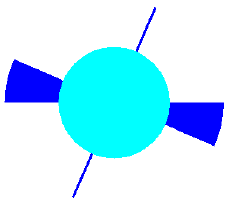 Copyright © 1995-2003 by David Harper and Lynne Marie Stockman
All Rights Reserved
Designed and maintained by Obliquity
Last modified on 1 January 2003
http://www.obliquity.com/family/misc/abbrev/abbrev05.html