Crewkerne, Somerset, England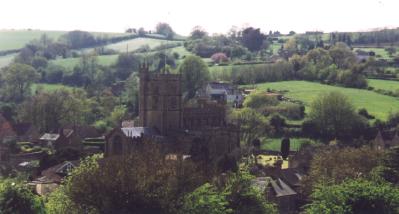 St. Bartholomew's church dominates the Somerset village of Crewkerne. The grandeur of this church reflects the former importance of the village. Originally known for its market, prosperity continued in the thirteenth and fourteenth centuries thanks to the gold and wool industries. Two centuries later, Crewkerne became an important stop for travellers, particularly those moving between Exeter and London. The textile industry took over in the eighteenth and nineteenth centuries. In fact, Crewkerne sailcloth factories supplied Nelson's ship "Victory." The village expanded greatly during this time and even today the city centre is largely Georgian in character.
The original Saxon church was founded in the ninth century. This was replaced with a more modern church after the Norman Conquest which itself was superceded by the current building. The church as it appears today was finished by the 1530s although onsiderable damage was done to it during the Reformation and the English Civil War. Unlike many churches in England, St. Bartholomew's was restored rather than ruined by Victorian architects of the late nineteenth century.
The west front of the church is said to be the finest in Somerset after Wells Cathedral. The doorway resembles those of King's College Chapel in Cambridge.

A golden weathercock tops the eighty-foot church bell tower.

Families associated with Crewkerne are
---
[Meet the Family!] [Rogues' Gallery]
---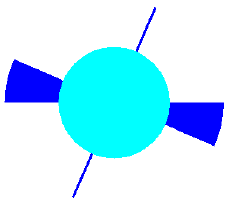 Copyright © 1995-2003 by David Harper and Lynne Marie Stockman
All Rights Reserved
Designed and maintained by Obliquity
Last modified on 1 January 2003
http://www.obliquity.com/family/gallery/crewkerne.html