1905 State Censuses - Selected Records
This information has been extracted from microform copies of the original 1905 state censuses. Whilst every care has been taken to make this listing as accurate and complete as possible, no guarantee as to its fitness for any purpose whatsoever is given.

Use of this data is entirely at your own risk.
---
Gale, Trempealeau County

Name                  Age   Occupation         Notes

Family #191 :
Martha RAVNUM          47   landlord
Julia RAVNUM           22   teacher
Alfred RAVNUM          17   farmer

Family #198 :
Frank W. CONRAD        44   farmer
Wilhelmina A. CONRAD   37
William CONRAD         18   farm laborer
Wilhelmina CONRAD      74

---
[Meet the Family!] [Census Records]
---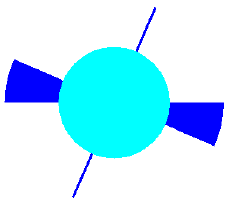 Copyright © 1995-2003 by David Harper and Lynne Marie Stockman
All Rights Reserved
Designed and maintained by Obliquity
Last modified on 1 January 2003
http://www.obliquity.com/family/census/1905st.html