1891 English Census - Selected Records
This information has been extracted from microform copies of the original 1891 English census. Whilst every care has been taken to make this listing as accurate and complete as possible, no guarantee as to its fitness for any purpose whatsoever is given.

Use of this data is entirely at your own risk.

Census day was Sunday, 5 April 1891.

Reln. is the relationship to the head of household and Stat. is the marital status: M = married, U = unmarried, W = widowed.
---
Beyton

Name                  Age   Reln.      Stat.  Occupation         Birthplace

Number 8 : The Green
Alfred DYKES           31   head       M      ag. labourer       Buxhall
Ellen DYKES            30   wife       M                         Beyton
Mabel DYKES            11   dau               scholar            Beyton
Rosa DYKES              9   dau               scholar            Beyton
Ethel DYKES             6   dau               scholar            Beyton
William DYKES           4   son               scholar            Beyton
Thomas DYKES            2   son                                  Beyton
Jonas SERGEANT          5   nephew            scholar            Thurston

Number 33 : Brook Cottage
John PIPER             50   head       M      ag. labourer       Beyton
Walter PIPER           25   son        U      groom, domestic    Tostock
Ann PIPER              46   wife       M                         Tostock
Harry PIPER            21   son        U      ag. labourer       Tostock
Arthur PIPER           12   son               ag. labourer       Beyton
George PIPER           10   son               scholar            Beyton
Charles PIPER           8   son               scholar            Beyton
Alfred PIPER            6   son               scholar            Beyton

Number 53 : Cripples Lane
Frederick PIPER        27   head       M      plate layer        Tostock
                                              (railroad)
Mary Ann PIPER         26   wife       M                         Trimly
Frederick PIPER         2   son                                  Beyton
Edith PIPER             1   dau                                  Beyton

Buxhall

Name                  Age   Reln.      Stat.  Occupation         Birthplace

Number 87 : Rattlesden Road
Susannah LEEKS         40   head       W      laundress          Buxhall
Herbert LEEKS          18   son        U      ag. labourer       Buxhall
Florence LEEKS         13   dau                                  Buxhall
Albert LEEKS            7   son               scholar            Buxhall

Number 88 : Rattlesden Road
Joseph LEEKS           79   head       M      ag. labourer       Buxhall
Ann LEEKS              68   wife       M                         Haughley
Margaret LEEKS         28   dau        U                         Buxhall
John A. HAGGAR         19   g-son      U      wheelwright        Stowmarket
                                              (apprentice)

Drinkstone

Name                  Age   Reln.      Stat.  Occupation         Birthplace

Number 53 : The Street
John ROSE              70   head       M      ag. labourer       Drinkstone
Sophia ROSE            67   wife       M                         Hessett

Number 90 : Marsh Grass
George ROSE            40   head       M      ag. labourer       Hessett
Ann ROSE               33   wife       M                         Buxhall
Emily ROSE             11   dau               scholar            Drinkstone
Mary ROSE               8   dau               scholar            Drinkstone
Ellen I. ROSE           6   dau               scholar            Drinkstone
Martha C. ROSE          5   dau               scholar            Drinkstone
Georgeana R. ROSE       3   dau               scholar            Drinkstone

Gedding

Name                  Age   Reln.      Stat.  Occupation         Birthplace

Number 23 :
Thomas HARRINGTON      74   head       M      retired farmer     Buxhall
Elizabeth HARRINGTON   72   wife       M                         Rattlesden

Great Finborough

Name                  Age   Reln.      Stat.  Occupation         Birthplace

Number 1 : Hadleigh Road
Charles CHAPLIN        44   head       M      watcher and rate   Gt Finborough
                                              collector
Rebecca CHAPLIN        42   wife       M                         Coltishall
Reginald CHAPLIN       14   son        U      junior clerk       Gt Finborough
Eva CHAPLIN             6   dau               scholar            Gt Finborough

Number 35 : Hadleigh Road
Robert CHAPLIN         77   head       W      carpenter          Gt Finborough
Amelia RICHER          45   niece      U      housekeeper        Worlingworth

Number 85 : Grocers and Drapers Shop
Heber CHAPLIN          41   head       M      grocer and draper  Gt Finborough
Harriett CHAPLIN       46   wife       M      draper             Saffron Waldon
                                                                 ESS
Frank CHAPLIN          14   son        U                         Gt Finborough
Mabel CHAPLIN          13   dau               scholar            Gt Finborough

Hessett

Name                  Age   Reln.      Stat.  Occupation         Birthplace

Number 28 : Free Croft Farm
George GAME            66   head       M      farm servant       Hessett
Martha GAME            59   wife       M                         Drinkstone
Maria GAME             27   dau        U                         Hessett
Isaac B. GAME          23   son        U      ag. labourer       Hessett
Mary Ann GAME          18   dau        U                         Hessett
George W. GAME          2   g-son                                Hessett

Number 56 : Hickett Heath
George BULLETT         29   head       M      ag. labourer       Hessett
Sarah A. BULLETT       26   wife       M                         Hessett
Susan M. BULLETT        1   dau                                  Hessett

Number 58 : Hickett Heath
Samuel COOK            48   head       M      ag. labourer       Hessett
Sarah A. COOK          49   wife       M                         Troston
Frederick H. COOK      19   son        U      ag. labourer       Hessett

Preston

Name                  Age   Reln.      Stat.  Occupation         Birthplace

Number 8 : Barn Lane Farm
Alfred HOLLOCKS        36   head       M      ag. labourer       Preston
Ellen HOLLOCKS         41   wife       M                         Preston
Margaret Jane HOLLOCKS 10   dau               scholar            Preston
Amelia HOLLOCKS         8   dau               scholar            Preston
Gertrude HOLLOCKS       3   dau               scholar            Preston
Sidney HOLLOCKS         1   son                                  Preston
Phoebe WOODS           10   boarder           scholar            London
Ada WOODS               7   boarder           scholar            London

Number 12 : Rockwood Lane
Robert HOLLOCKS        47   head       M      ag. labourer       Preston
Sarah Ann HOLLOCKS     48   wife       M                         Preston
Florence HOLLOCKS      11   dau               scholar            Preston
Thomas HOLLOCKS         7   son               scholar            Preston
George HOLLOCKS         1   son                                  Preston

Number 14 : Rockwood Lane
Henry C. ALDERTON      29   head       M      ag. labourer       Preston
Miranda ALDERTON       24   wife       M                         Thorpe Morieux
Newman ALDERTON         4   son                                  Preston
Percy ALDERTON       4 mo   son                                  Preston

Number 19 : Priory Meadow
Arthur HOLLOCKS        34   head       M      ag. labourer       Preston
Sarah HOLLOCKS         34   wife       M                         Lavenham
Bertie HOLLOCKS        12   son               ag. labourer       Lavenham
William HOLLOCKS        5   son               scholar            Lavenham
August HOLLOCKS         3   son               scholar            Preston

Number 23 : Nova Scotia Lane
Ambrose LISTER         40   head       M      ag. labourer       Preston
Elizabeth LISTER       32   wife       M                         Monks Eleigh
Martha LISTER          12   dau                                  Kettlebaston
Robert LISTER          10   son               scholar            Kettlebaston
Elizabeth LISTER        8   dau               scholar            Preston
Charles LISTER          6   son               scholar            Preston
Sarah LISTER            4   dau                                  Preston
Oliver LISTER           2   son                                  Preston
Ambrose LISTER          1   son                                  Preston

Number 26 : Whelp Street
James SNELL            61   head       M      ag. labourer       Kettlebaston
Harriet SNELL          59   wife       M                         Preston
Ernest SNELL           19   son        U      ag. labourer       Preston

Number 27 : Whelp Street
William LISTER         65   head       M      ag. labourer       Preston
Emma LISTER            63   wife       M                         Preston
Rose LISTER            19   dau        U                         Preston

Number 28 : Whelp Street
Oliver LISTER          38   head       M      ag. labourer       Preston
Harriet LISTER         39   wife       M                         Thorpe
Annie LISTER            9   dau               scholar            Preston
Alice LISTER            1   dau                                  Preston

Number 31 : Whelp Street
Benjamin LEVETT        51   head       M      ag. labourer       Preston
Harriet LEVETT         49   wife       M      dressmaker         Kettlebaston
Kate LEVETT            20   dau        U      domestic servant   Preston
Ellen LEVETT           18   dau        U      dressmaker's dau   Preston
Emily LEVETT           16   dau        U      dressmaker's dau   Preston
Elizabeth MULLEY       92              W      pauper             Austria in [?]

Number 35 : Whelp Street
Harry POULSON          23   head       M      ag. labourer       Preston
Ada POULSON            23   wife       M                         Lavenham
Kate POULSON            5   dau               scholar            Preston
Frederic POULSON        1   son                                  Preston
Rose POULSON         1 mo   dau                                  Preston

Number 41 : Parsonage House
William SNELL          69   head       M      ag. labourer       Preston
Elizabeth SNELL        68   wife       M      laundry work       Preston
Alfred SNELL           37   son        U      ag. labourer       Preston
Ellen SNELL            35   dau        U      laundry work       Preston
                                              "deaf & dumb"
Eliza SNELL             5   g-dau             scholar            Preston

Number 43 : Parsonage House
Alfred BOWERS          47   head       M      ag. labourer       Preston
Eliza BOWERS           44   wife       M      glove maker        Preston
George BOWERS          10   son               scholar            Preston
Susanna RUSHBROOK      67   m-in-law   W      pauper             Preston

Number 46 : Preston Street
James ALDERTON         29   head       M      ag. labourer       Preston
Ellen ALDERTON         23   wife       M                         Preston
Ernest ALDERTON         5   son               scholar            Preston
Ethel ALDERTON          2   dau                                  Preston

Number 47 : Preston Street
John LEVETT            66   head       M      [?], mole catcher  Preston
Sophia LEVETT          69   wife       M      glove maker        Preston
Maud LEVETT            17   dau        U      glove maker        Preston
Charles LEVETT         15   g-son             ag. labourer       Preston
Frederic LEVETT        15   g-son             ag. labourer       Preston

Number 62 : Preston Rise
Elijah HUNT            47   head       M      ag. labourer       Brent Eleigh
Jane HUNT              49   wife       M                         Whepstead
James HUNT             19   son        U      ag. labourer       Preston
Rose HUNT              17   dau        U                         Preston
Ruth HUNT              11   dau        U      scholar            Preston
William HUNT            6   son               scholar            Preston
Florence POULSON        3   g-dau                                Preston

Number 64 : Preston Street
William HOLLOCKS       66   head       M      general labourer   Preston
Elizabeth HOLLOCKS     63   wife       M                         Preston
Walter HOLLOCKS        25   son        U      shoemender         Preston

Rattlesden (part I)

Name                  Age   Reln.      Stat.  Occupation         Birthplace

Number 60 : Top Road
Charles KING           33   head       M      ag. labourer       Rattlesden
Ellen M. KING          21   wife       M                         Buxhall
Lillie M.E. KING       11   dau               scholar            Rattlesden
William G. KING         8   son               scholar            Rattlesden
Harry E. KING           5   son                                  Rattlesden
Elizabeth J. KING       2   dau                                  Rattlesden
Frederick C. KING    3 mo   son                                  Rattlesden

Number 93 : Poystreet Green
George HARRINGTON      53   head       M      ag. labourer       Rattlesden
Mercy HARRINGTON       54   wife       M                         Hessett

Number 105 : Poystreet Green
Alfred LEEKS           26   head       M      ag. labourer       Rattlesden
Anne LEEKS             24   wife       M                         Drinkstone
Alice LEEKS             6   dau                                  Rattlesden
Ethel LEEKS             5   dau                                  Rattlesden
Beatrice LEEKS       4 mo   dau                                  Rattlesden

Rattlesden (part II)

Name                  Age   Reln.      Stat.  Occupation         Birthplace

Number 48 : Upper Street
Jonathan SNELLING      27   head       M      ag. labourer       Rattlesden
Susannah SNELLING      27   wife       M                         Middleton NFK

Number 52 : Upper Street
Sarah SNELLING         47   head       W      laundress          Hessett
Robert SNELLING        22   son        U      ag. labourer       Rattlesden
Anna SNELLING          14   dau        U                         Oldham LAN
Raynham SNELLING       11   son               scholar            Rattlesden
Fred SNELLING          10   son               scholar            Rattlesden
Ann SNELLING            7   dau               scholar            Rattlesden

Number 54 : Upper Street
Mary A. CLARK          59   head       U      needlewoman        Hessett
Susannah LEEKS         74   lodger     W      nurse              Beyton

Number 74 : Upper Street
William SAWYER         60   head       W      blacksmith         Brettenham
Alice A. SAWYER        20   dau        U                         Rattlesden
Albert E. SAWYER       16   son        U      bricklayers        Rattlesden
                                              labourer
Harriett CRICK         73   servant    W      housekeeper        Rattlesden    

Number 88 : Lower Street
Robert CHAPLIN         77   head       M      retired carpenter  Rattlesden
Mary CHAPLIN           78   wife       M                         Bildestone

Thurston (part I)

Name                  Age   Reln.      Stat.  Occupation         Birthplace

Number 36 : Bartons [?]
Frederick NOTLEY       38   head       M      farmer             Hepworth
Anna J. NOTLEY         40   wife       M                         Hilgay NFK
Florence G. NOTLEY     11   dau               scholar            Thurston
Annie E. NOTLEY         9   dau               scholar            Thurston
Lilian M. NOTLEY        4   dau                                  Caskfield
Frederick W. NOTLEY     1   son                                  Thurston
Laura I. CHINERY       16   servant    U      general servant    Barton Mills

Number 41 : Bush Lane
George LEEKS           43   head       M      gamekeeper         Elvedon
Mary LEEKS             48   wife       M                         Hawston

Number 52 : Great Green
Thomas GAME            52   head       M      ag. labourer       L Wandingfield
Lucy GAME              57   wife       M                         Thurston
Harry GAME             29   son        U      ag. labourer       Thurston
Sarah GAME             25   dau        U      laundry maid       Thurston
Charles R. GAME        20   son        U      ag. labourer       Thurston
[?] E.G. GAME          13   dau                                  Thurston
Annie B. GAME           5   g-dau                                Thurston

Thurston (part II)

Name                  Age   Reln.      Stat.  Occupation         Birthplace

Number 5 : Birds Road
George PIPER           48   head       M      railway labourer   Beyton
Fanny PIPER            47   wife       M                         Drinkstone
Maria PIPER            22   dau        U                         Thurston
David PIPER            19   son        U      railway labourer   Thurston
Elizabeth PIPER        15   dau        U      laundry maid       Thurston
                                              domestic servant
George PIPER           10   son        U      scholar            Thurston
Alice Maud PIPER        3   g-dau                                Thurston
Kate PIPER           6 mo   g-dau                                Thurston
John HOGGETT           84   f-in-law   W      pauper             Drinkstone

Number 13 : Church Street
Charles CRICK          71   head       W      shopkeeper and     Thorpe
                                              sub postmaster
Elizabeth BIDDLEY      42   dau        W      shopkeeper and     Thurston
                                              asst. sub postmaster
Rowland L. BIDDLEY     13   g-son      U      scholar            Thurston
Annie C. MARKILL       17   servant    U      assistant at       Thurston
                                              general shop

Tostock

Name                  Age   Reln.      Stat.  Occupation         Birthplace

Number 5 : Old Hall
Charles TERRY          65   head       M      rector of          Bathford SOM
                                              Harleston
Isabella H. TERRY      58   wife       M                         Oxford OXF
Frances G. TERRY       29   dau        U                         Tostock
Douglass TERRY         27   son        U      theology student   Tostock
Eleanor TERRY          25   dau        U      trained nurse      Tostock
Mildred TERRY          22   dau        U                         Tostock
Elizabeth MILLER       20   servant    U      cook               Pakenham
Sarah JAMES            17   servant    U      parlour maid       Gipping
Julia PIPER            17   servant    U      house maid         Beyton
Agnes E. AUSTIN        14   servant    U      kitchen maid       Hessett

Number 25 : Green
Henry HASELWOOD        28   head       M      railway labourer   Gedding
Rose HASELWOOD         22   wife       M                         Tostock
Charles HASELWOOD       1   son                                  Tostock

Number 36 : Green
James PIPER            49   head       M      railway labourer   Beyton
Mary PIPER             46   wife       M                         Tostock
William PIPER          24   son        U      railway labourer   Tostock
James PIPER            17   son        U      railway labourer   Tostock
John PIPER             12   son                                  Tostock
Walter PIPER            7   son                                  Tostock
Eliza PIPER             3   dau                                  Tostock

Number 56 : Tostock House
Anna G. TUCK           76   head       W      lives on own means Scaring NFK
William H. TUCK        50   son        M      lives on own means Moulton NFK
Katherine G. TUCK      48   dau        U      lives on own means Moulton NFK
Julia COLLIS           62   servant    U      upper housekeeper  Du[?] ESS
Eliza NICE             35   servant    U      cook               Mougham
Rebecca PEAD           24   servant    U      house-parlour maid Brandon NFK
Harriet PIPER          20   servant    U      kitchen maid       Tostock
Ernest GARDINER        14   servant           stable boy         Scarboro' YKS

Woolpit

Name                  Age   Reln.      Stat.  Occupation         Birthplace

Number 21 : Cottage, Mill Lane
Morris DYKES           22   head       M      general labourer   Rattlesden
Anna DYKES             23   wife       M                         Woolpit

---
Mansergh

Name                  Age   Reln.      Stat.  Occupation         Birthplace

Number 40 : Hawkrigg
Thomas HARPER          44   head       M      farmer             Leck
Elizabeth HARPER       40   wife       M                         Hawes
Isabella HARPER        19   dau        U                         Bentham
Richard HARPER         17   son        U                         Bentham
Rowland HARPER         13   son                                  Bentham
Elizabeth Ellen HARPER 10   dau                                  Bentham
Christopher HARPER      6   son                                  Bentham
Mary Alice HARPER       1   dau                                  Mansergh

---
[Meet the Family!] [Census Records]
---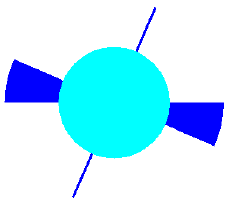 Copyright © 1995-2003 by David Harper and Lynne Marie Stockman
All Rights Reserved
Designed and maintained by Obliquity
Last modified on 1 January 2003
http://www.obliquity.com/family/census/1891UK.html