1880 U.S. Census - Selected Records
This information has been extracted from microform copies of the original 1880 United States census. Whilst every care has been taken to make this listing as accurate and complete as possible, no guarantee as to its fitness for any purpose whatsoever is given.

Use of this data is entirely at your own risk.

Reln. is the relationship to the head of household and Notes contains other information, including the birthplace(s) of the parents.
---
Township of Blue Earth, Faribault County

Name                  Age   Reln.      Occupation         Notes

Home #70, Family #70 :
John WEISE             42   head       farmer
Augustine WEISE        40              keeping house
August WEISE           19
Gustav WEISE           15
Wilhelm WEISE          13
Henreich WEISE         10
Theodore WEISE          8
Paul WEISE              6
Robert WEISE            4
Emma WEISE              2

Home #71, Family #71 :
F.W. MILLER            36   head       farmer
Wilhelmina MILLER      36              keeping house
Adolf MILLER           10
Alvena MILLER           8
Auguste MILLER          6
Mollie MILLER           4
Frederik MILLER         3
Emil MILLER             3

Township of Elmore, Faribault County

Name                  Age   Reln.      Occupation         Notes

Home #61, Family #61 :
August MILLER          40   head       farmer
Emla MILLER            27
Augusta MILLER         12
William MILLER         11
Christian MILLER        5
August MILLER           4
Alwinia MILLER          2
Otto MILLER          9/12
Daniel NEUBAUER        69   f-in-law

Township of Emerald, Faribault County

Name                  Age   Reln.      Occupation         Notes

Home #8, Family #8 :
August WISE            28   head       farmer
Othilea WISE           26
Albert WISE             5

Home #23, Family #23 :
Paul WISE              55   head       farmer
Henrietta WISE         49
John WISE              15
Ottelia WISE            5
Lydia WISE              3

Home #24, Family #24 :
Paul WISE Jr.          21   head       farmer
Louisa WISE            17   sis        keeping house
Henrietta WISE         12   sis

---
Coyote/Cozad Precinct, Dawson County

Name                  Age   Reln.      Occupation         Notes

Home #26, Family #26 :
B.F. GARRISON          39   head       farmer             IN
Lydia E. GARRISON      39
Andrew J. GARRISON     16              farmer
Mary J. GARRISON       12
Anny D. GARRISON       11
James T. HENRY         29   bro-in-law

Home #27, Family #27 :
J.W. MALONE            47   head       farmer             OH
Mary E. MALONE         41
Eugene B. COOK         10              herding cattle

Home #102, Family #102 :
Micager COOK           32   head       farmer             father : KY
                                                          mother : VA
Fanny COOK             31
Charles COOK           13
Eugene COOK            11
George COOK             7

Precinct 2, Plum Creek, Dawson County

Name                  Age   Reln.      Occupation         Notes

(page 15) :
John MUTCHIE           25   head       farmer             Bavaria
Julia P. MUTCHIE       18

(page 16) :
Mathias FAGOT          39   head       farmer             France
Martha FAGOT           35
Lizzie FAGOT           14
Francis FAGOT          12
Lillie M. FAGOT        11
Frank FAGOT            35   bro        cattleman          France
Prosper FAGOT          26   bro        farmer             France
Sophia FAGOT           20   sis-in-law
Katie                8 mo   niece

(page 16) :
George HAGADONE        45   head       farmer
Frances M. HAGADONE    32
Cyrus B. HAGADONE      16
Peter C. HAGADONE      12
Francis M. HAGADONE     5
Mary E. HAGADONE        3

---
Broome, Schoharie County

Name                  Age   Reln.      Occupation         Notes

Home #153, Family #174 :
William O. HAGADORN    53   head       farmer
Mahala HAGADORN        49   wife
Hannah HAGADORN        22   dau
Leslie HAGADORN        10   son

Home #157, Family #179 :
Stephen HAGADORN       66   head       farmer
Hannah HAGADORN        57   wife       keeping house
George CANINE          30   s-in-law   farmer
Betsey CANINE          27   dau
Ellisworth HAGADORN    14   son

Home #200, Family #222 :
Daniel DECKER          33   head       farmer
Sally DECKER           52   mother     keeping house
Mary Decker HAGADORN   32   sister
Almeda HAGADORN        14   niece

Home #305, Family #349 :
Charles C. HAGADORN    64   head       farmer
Eliza A. HAGADORN      66   wife
Edwin G. HAGADORN      35   son        laborer

Gilboa, Schoharie County

Name                  Age   Reln.      Occupation         Notes

Home :
Justus HAGADORN        73   head       retired farmer     mother : VT
Julia A. HAGADORN      61   wife       keeping home       mother : CAN

Home #162, Family #176 :
Frank HAGADORNE        40   head       dry goods merchant
Phoeba HAGADORNE       41   wife
Mary A. HAGADORNE      12   dau
George HAGADORNE        9   son
William HAGADORNE      34   bro        physician

Home #232, Family #264 :
Edward HAGADORNE       71   head       retired farmer
Mary A. HAGADORNE      66   wife
Rosanna HAGADORNE      36   dau

Home #232, Family #265 :
Bruce HAGADORNE        31   head       farmer             residing with father
                                                          Edward Hagadorne
Sophronia HAGADORNE    27   wife
Vanelia HAGADORNE       7   dau
Damon HAGADORNE         5   son

Home #239, Family #273 :
Chris HAGADORNE        41   head       farmer
Diann HAGADORNE        33   wife
Mary I. HAGADORNE      14   dau
Montraville HAGADORNE  12   son
Ellen M. HAGADORNE     11   dau
Alice HAGADORNE         8   dau
Peter HAGADORNE        68   father     retired farmer

---
Grant, Potosi County

Name                  Age   Reln.      Occupation         Notes

Home :
Jacob STELPFLUG             head
...
John STELPFLUG         30   nephew     farmer

Gale, Trempealeau County

Name                  Age   Reln.      Occupation         Notes

Home #223, Family #227 :
Mary STELLPFLUG        44   head
John L. STELLPFLUG     21              farmer
Lizzie STELLPFLUG      17
Kati STELLPFLUG        16
Harman STELLPFLUG      11
Mina STELLPFLUG         8

Home #255, Family #229 :
Clement STELLPFLUG     34   farmer
Mary STELLPFLUG        25
Aggie C. STELLPFLUG     6
Thomas A. STELLPFLUG    5

---
[Meet the Family!] [Census Records]
---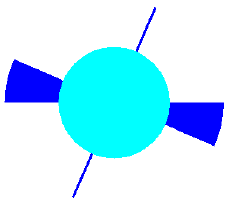 Copyright © 1995-2003 by David Harper and Lynne Marie Stockman
All Rights Reserved
Designed and maintained by Obliquity
Last modified on 1 January 2003
http://www.obliquity.com/family/census/1880US.html