1871 English Census - Selected Records
This information has been extracted from microform copies of the original 1871 English census. Whilst every care has been taken to make this listing as accurate and complete as possible, no guarantee as to its fitness for any purpose whatsoever is given.

Use of this data is entirely at your own risk.

Census day was Sunday, 2 April 1871.

Reln. is the relationship to the head of household and Stat. is the marital status: M = married, U = unmarried, W = widowed.
---
Buxhall

Name                  Age   Reln.      Stat.  Occupation         Birthplace

Number 52 : Brettenham Road
William LEEKS          24   head       M      ag. labourer       Badwell
Susana LEEKS           24   wife       M                         Buxhall
Harry LEEKS          3 mo   son                                  Buxhall

Number 79 : Rattlesden Road
Joseph LEEKS           60   head       M      ag. labourer       Buxhall
Ann LEEKS              49   wife       M                         Haughley
Harry LEEKS            21   son               ag. labourer       Buxhall
Frederick LEEKS        17   son               ag. labourer       Buxhall
Ellen LEEKS            11   dau               scholar            Buxhall
Margaret LEEKS          7   dau               scholar            Buxhall

Number 108 : Near Church
Samuel WELHAM          59   head       M      ag. labourer       Buxhall
Maria WELHAM           53   wife       M                         Buxhall

Number 117 : Near Church
Charles WELHAM         20   head       M      farm labourer      Buxhall
Mary WELHAM            18   wife       M                         Buxhall

Drinkstone

Name                  Age   Reln.      Stat.  Occupation         Birthplace

Number 101 : Cross Street
John ROSE              48   head       M      ag. labourer       Drinkstone
Sophia ROSE            47   wife       M                         Hessett
George ROSE            19   son        U      ag. labourer       Hessett
John ROSE              82   father     W      pauper,            Drinkstone
                                              ag. labourer

Hessett

Name                  Age   Reln.      Stat.  Occupation         Birthplace

Number 91 : Heath
Samuel COOK            32   head       M      ag. labourer       Hessett
Sarah A. COOK          31   wife       M                         Hessett
James W. COOK          10   son        U      scholar            Hessett
Sarah A. COOK           5   dau        U                         Hessett
George H. COOK          2   son        U                         Hessett
James NOLTEY           66   f-in-law   W      ag. labourer       Hessett

Number 95 : Heath Farm
George GAME            40   head       M      ag. labourer       Hessett
Martha GAME            39   wife       M                         Drinkstone
Elizabeth GAME         12   dau        U      scholar            Hessett
Sarah GAME              7   dau        U      scholar            Hessett
Isaac B. GAME           3   son        U                         Hessett

Rattlesden

Name                  Age   Reln.      Stat.  Occupation         Birthplace

Number 1 : Felsham Road
Robert CHAPLIN         57   head       M      carpenter          Rattlesden
Mary CHAPLIN           57   wife       M                         Bildestone

Number 11 : Hightown Green
Thomas HARRINGTON      26   head       M      farmer of 24 acre  Buxhall
Mary HARRINGTON        23   wife       M                         Rattlesden

Number 34 : Poystreet Green
Frederick HARRINGTON   28   head       M      ag. labourer       Hessett
Rebecca HARRINGTON     31   wife       M                         Buxhall
Mary E. HARRINGTON     10   dau                                  Rattlesden
John HARRINGTON         7   son                                  Rattlesden
Coroline A. HARRINGTON  4   dau                                  Rattlesden
Thujah F. HARRINGTON    1   son                                  Rattlesden

Number 45 : Poystreet Green
George LEEKS senior    58   head       M      ag. labourer       Buxhall
Susannah LEEKS         55   wife       M                         Bayton
Alfred LEEKS            8   g-son                                Rattlesden

Number 46 : Poystreet Green
George LEEKS junior    23   head       M      ag. labourer       Rattlesden
Louisa LEEKS           28   wife       M                         Wattisham
George A. LEEKS         3   dau                                  Rattlesden
Herbert G. LEEKS        1   son                                  Rattlesden

Number 48 : Poystreet Green
George HARRINGTON      33   head       M      ag. labourer       Hessett
Mercy HARRINGTON       34   wife       M                         Felsham
Emma HARRINGTON         5   dau               scholar            Rattlesden
Ellen HARRINGTON        1   dau                                  Rattlesden

Number 52 : Poystreet Green
Thomas HARRINGTON      57   head       M      farmer of 24 acre  Buxhall
Elizabeth HARRINGTON   53   wife       M                         Rattlesden

Number 52 : Street
John CREEK             70   head       M      ag. labourer       Buxhall
Harriett CREEK         56   wife       M      labourer's wife    Rattlesden
Alfred OSBORNE         27   s-in-law   W      ag. labourer       Onehouse
Frederick OSBORNE      21   s-in-law   U      ag. labourer       Onehouse

Number 58 : Poystreet Green
Thomas CRICK           63   head       M      carrier            Rattlesden
Ann CRICK              62   wife       M                         Felsham

Number 68 : Mile Road
John HARRINGTON        61   head       M      ag. labourer       Hessett
Mary Ann HARRINGTON    62   wife       M                         Hessett
Emma HARRINGTON        28   d-in-law   M                         Lawshall
Earnist J.
        HARRINGTON   5 mo   g-son                                Middlesex

Number 96 : Hightown Green Road
John CLOVER            35   head       M      ag. labourer       Rattlesden
Ann CLOVER             31   wife       M                         Hessett

Number 111 : Brook Vale
Joseph BRAUD           70   head       M      farmer             Acton
Mary BRAUD             66   wife       M                         Wormingford
                                                                 ESS
Joseph BRAUD           29   son        U      farmer's son       Handon
Sarah LEEKS            14   servant           domestic servant   Buxhall

Number 121 : Malting Lane
Jonathan SNELLING      28   head       M      ag. labourer       Rattlesden
Sarah SNELLING         26   wife       M                         Hessett
Jonathan SNELLING       8   son                                  Rattlesden
Thomas SNELLING         6   son                                  Rattlesden
Robert SNELLING         2   son                                  Rattlesden
Spencer SNELLING     3 mo   son                                  Rattlesden

Number 136 : Drinkstone Road
Jemima CRICK           74   head       W                         Rattlesden

Tostock

Name                  Age   Reln.      Stat.  Occupation         Birthplace

Number 43 : Green
James PIPER            31   head       M      ag. labourer       Beyton
Mary PIPER             26   wife       M                         Tostock
William PIPER           4   son        U                         Tostock
Roseter PIPER           2   dau        U                         Tostock
Harriett PIPER       3 mo   dau        U                         Tostock
George Boulter BULLEN   9   nephew     U              Islington, London

Number 59 : Lays Road
Ann Maria PIPER        27   wife       M                         Tostock
Fredrick John PIPER     7   son        U                         Tostock
Walter PIPER            5   son        U                         Tostock
Eliza PIPER             3   dau        U                         Tostock
Henry PIPER             1   son        U                         Tostock

---
Witherslack

Name                  Age   Reln.      Stat.  Occupation         Birthplace

Number 62 :
John SARGEANT          54   head       M      ag. labourer       Witherslack
Jane SARGEANT          35   wife       M                         Witherslack
Anthony DOCKER         12   step-son          scholar            Witherslack
Thomas DOCKER           9   step-son          scholar            Witherslack
Mary J. DOCKER          7   step-dau                             Witherslack
Annie I. DOCKER         4   step-dau                             Witherslack
John DOCKER          5 mo   step-son                             Witherslack

Number 64 :
Robert PEARSON         48   head       M      ag. labourer       Beetham
Hannah PEARSON         42   wife       M                         Witherslack
Margaret DOCKER        12   step-dau          scholar            Witherslack
Elizabeth A. DOCKER     5   step-dau          scholar            Witherslack

---
Garsdale : Enumeration District 1

Name                  Age   Reln.      Stat.  Occupation         Birthplace

Number 19 : Swarthgill
John HARPER            49   head       M      farmer             Garsdale
Elizabeth HARPER       38   wife       M                         Garsdale

Number 21 : Fawcetts
Rowland HARPER         46   head       M      farmer             Garsdale
Ann HARPER             44   wife       M                         Garsdale

Number 24 : Badgerdub
Peter HARPER           44   head       M      ag. labourer       Garsdale
Elizabeth HARPER       41   wife       M                         Dent
William TAYLOR         64   boarder           butcher            Sedbergh

Number 27 : Thwaite Head
Henry HARPER           80   head       W      retired farmer     Garsdale

Number 31 : Bellow End
Richard HARPER         48   head       M      farmer             Garsdale
Mary HARPER            41   wife       M                         Firbank
Mary HARPER             2   dau                                  Garsdale

Garsdale : Enumeration District 2

Name                  Age   Reln.      Stat.  Occupation         Birthplace

Number 22 : Raygill
Edward HARPER          50   head       M      farmer             Garsdale
Mary HARPER            37   wife       M                         Garsdale
Ellen HARPER            5   dau                                  Garsdale
Laban GREGORY          30   boarder    U      book-keeper        Belper

Number 29 : Low Scale
John HARPER            28   head       M      farmer             Garsdale
Mary HARPER            25   wife       M                         Garsdale
Richard HARPER          4   son                                  Ravenstonedale
Isobella HARPER         2   dau                                  Ravenstonedale
Mary HARPER             1   dau                                  Garsdale

Garsdale : Enumeration District 3

Name                  Age   Reln.      Stat.  Occupation         Birthplace

Number 19 : Ganns
Ellen HARPER           40   head       W                         Westmorland
Ellen HARPER            6   dau                                  Garsdale
Ann HARPER              4   dau                                  Garsdale

Number 22 : Knudmaning
Richard HARPER         57   head       W      farmer and         Sedbergh
                                              landowner
William HARPER         16   son                                  Garsdale
Mary WILKINSON         31   dau        W                         Garsdale
Henry HARPER            7   g-son                                Garsdale
Michael WILKINSON       3   g-son                                Garsdale

Number 39 : Reachshaw
Rowland HARPER         46   head       M      farmer             Garsdale
Betsy HARPER           35   wife       M                         Garsdale
Ellen HARPER           10   dau                                  Garsdale
Betsy HARPER            8   dau                                  Garsdale
Thomas HARPER           5   son                                  Garsdale
Margaret HARPER         3   dau                                  Garsdale
Rowland HARPER          1   son                                  Garsdale

Ingleton : Enumeration District 8

Name                  Age   Reln.      Stat.  Occupation         Birthplace

Number 13 : Ivescar
John HARPER            44   head       U                         Garsdale
Margaret HARPER        84   mother     W                         Garsdale

---
[Meet the Family!] [Census Records]
---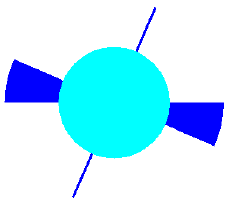 Copyright © 1995-2003 by David Harper and Lynne Marie Stockman
All Rights Reserved
Designed and maintained by Obliquity
Last modified on 1 January 2003
http://www.obliquity.com/family/census/1871UK.html