Phizacklea Family Gravestones and Memorials
This page lists the Phizacklea family gravestones and memorials found in churches in the English county of Lancashire. In some instances, the entire inscription is included. This list should not be considered a complete inventory of Phizacklea gravestones in the Lake District.
St. Michael's Church, Pennington, (Lancashire) Cumbria, England

Surname      Forename          Date            Age     Remarks

Phizacklea   James             24 May 1887      79
Phizacklea   Ann                2 Dec 1887      74
Phizacklea   Ann               19 Aug 1865      20

Note : This is a large tomb outside the east end of the church. The complete inscription is as follows:
In memory of Ann the beloved Daughter of James and Ann Phizacklea of Beck Side, who died on the 19th of August 1865, Aged 20 Years.
Thou art gone to the Grave but t'were wrong to deplore thee,
When God was thy ransom, thy Guardian, thy Guide;
He gave thee, He took thee, and He will restore thee,
And death has no sting since the Saviour has died
Also of James Phizacklea of Broad Dale House, Ulverston, late of Beck Side Pennington who died on the 24th of May 1887 Aged 79 years.
Also of Ann, Wife of the above who died December 2nd 1887 Aged 74 years.
I know that my Redemmer liveth

Phizacklea   George            18 Oct 1890      76
Phizacklea   Jane              12 Jan 1899      73     wife of George
Phizacklea   Alice Annie       30 Apr 1889      22     7th daughter of George
                                                       "of Fell Side"

Phizacklea   John              15 Feb 1957      67
Phizacklea   Edith              4 Feb 1970      79     wife of John
Phizacklea   John              23 Aug 1919      2½     son of John

Phizacklea   William George    13 Oct 1964      57     from Fell Side Pennington
Phizacklea   Jane               1 Jul 1982      79     sister of William

Phizacklea   William            1 Apr 1997      66

William Phizacklea died 1st April 1997 aged 66 yrs
beloved husband, dad and treasured grandad
Gone are the days
We used to share
But in our hearts
You are always there.
St. Paul's Church, Caton, Lancashire, England
The parish church of Caton is actually located in the neighbouring village of Brookhouse.

Surname      Forename          Date            Age     Remarks

Fazakerley   Avis              30 Jan 1994      85

---
[Meet the Family!] [Cemetery Stompin']
---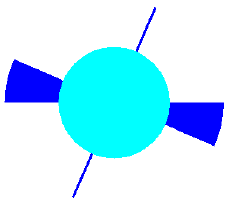 Copyright © 1995-2003 by David Harper and Lynne Marie Stockman
All Rights Reserved
Designed and maintained by Obliquity
Last modified on 1 January 2003
http://www.obliquity.com/family/cemetery/phizacklea.html