Fiske Family Gravestones and Memorials
This page lists the Fiske family gravestones and memorials found in churches in the English county of Suffolk. In some instances, the entire inscription is included. This list should not be considered a complete inventory of Fiske gravestones in East Anglia.
St. Mary's Church, Cratfield, Suffolk, England

Surname      Forename          Date            Age     Remarks

Fiske        William            8 Apr 1640      70 years, 3 months

Spe Resurrectionis
Here lieth interred the bodie of William Fiske, the sonne of William Fiske Gent.
Charitate Dei et Mundi
He departed this life the 8th day of Aprill Anno Do[mi]ni 1640 Beinge of age 70 years & 3 monthes and had issue one sonne and one daughter William & Ann by Elizabeth the daughter of John Richman of Heddenham in the countie of Norfolke Gent. And the said Elizabeth his wife, deceased the _[blank]_ Anno D[omi]ni.
Merita Nostra Misericordia Dei
Church of St. Nicholas, Rattlesden, Suffolk, England
Note: Many of the memorials were inscribed with a coat of arms. This coat of arms contains a checkered shield with three five-point stars in a row down the center. At the top of the shield sits a knight's helmet facing left and above the helmet is an elongated triangle which is crowned with a six-point star. These figures are surrounded by flowing vines or plumes.

Surname      Forename          Date            Age     Remarks

Fiske        Alice             10 Nov 1678      60     wife of John

Fiske        John              14 Jun 1684      75

Fiske        Thomas            26 Aug 1687      68

Fiske        Samuel            13 Sep 1691             son of John of Clopton Hall

Fiske        Robert            27 May 1731      44
Fiske        Margaret           8 Apr 1730      49     wife of Robert

Fiske        John              10 Apr 1742      25

Fiske        Samuel            27 Sep 1792      66
Fiske        Mary               2 Nov 1799      82     wife of Samuel
Fiske        Mary              24 Jun 1768      16     daughter of Samuel

Fiske        Samuel             6 Jan 1818      71
Fiske        Martha            27 Mar 1790      59     wife of Samuel
Fiske        Mary Ann          11 Jan 1789      17     daughter of Samuel

---
[Meet the Family!] [Cemetery Stompin']
---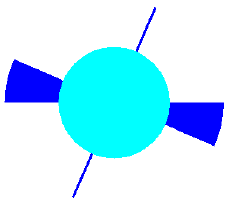 Copyright © 1995-2003 by David Harper and Lynne Marie Stockman
All Rights Reserved
Designed and maintained by Obliquity
Last modified on 1 January 2003
http://www.obliquity.com/family/cemetery/fiske.html